Kurt England
Pastor Kurt is our senior pastor. Kurt is married to his lovely wife Paula. They have two daughters and five grandchildren. Kurt grew up in Lamar, Colorado. After serving as a pastor for 14 years in Western Nebraska, he moved closer to his old stomping grounds. He has been the Senior Pastor at Valley Community since 2002.
Kurt is passionate about building relationships with others and he has a heart for spending time with people and relating God's Word to their lives.
Kurt and Paula also love spending time with their two schnauzers Maggie and Sassie.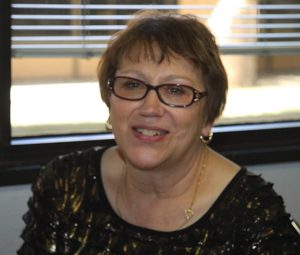 Karen Downey
The friendly voice you will hear on the church's prayer chain belongs to Karen Downey, our office administrator and financial secretary. Karen keeps us organized. When she's not in the office, Karen is usually taking care of her elderly mother. Her best buddy is her dog Cody. Karen was formerly head of the Army Corps of Engineers at John Martin Reservoir. She served in that position for 20 years. We are so blessed to have her here serving at VCC!