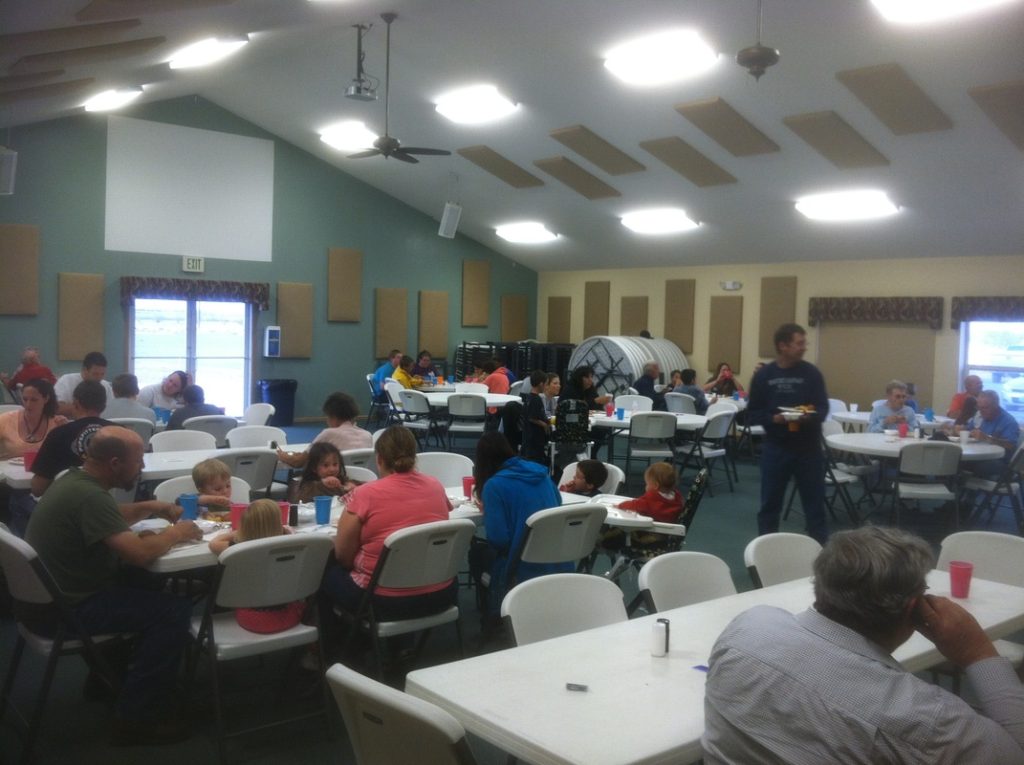 Seeds of Hope is about sharing a meal in and for the
Kingdom of God
, turning strangers into neighbors, for the sake of the Gospel. The simple act of friendship over a shared meal can play a huge role in seeking justice, loving God, and loving our neighbors.
It's hard to love our neighbors in this day and age when we hardly know who they are. We hope we can continue to serve each other, meeting financial or emotional needs, and building community. God-willing, we will see you the last Thursday of every month here at the church. Dinner is served at 6 p.m. When we invite strangers or neighbors, we get to know them. When we get to know them more, we all benefit.
Seeds of Hope is crucial for our Church, a way to fellowship with one another as we serve each other and our community. We welcome your participation in helping make these meals happen.
So, come and enjoy a meal with us.